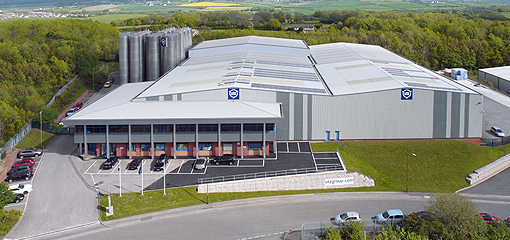 George Utz Ltd.
Grange Close
Clover Nook Industrial Estate
DE55 4QT, Alfreton, Derbyshire
Phone: +44 1773 543 170
Fax: +44 1773 543180
E-Mail: info.uk@utzgroup.com
The Utz Group is a manufacturer of storage and transport containers, pallets, component holders and technical parts from recyclable plastic.
The production site in Alfreton is the UK subsidiary of the Georg Utz Holding company which has its head office in Bremgarten.
Utz is a supplier of a very extensive product range. We operate two production processes; containers and pallets are usually injection moulded, while component holders are thermoformed. As containers and component holders are frequently combined, these production options offer special advantages for the customer. One of our main focuses is to develop solutions for customer specific requirements.

Service and Support
Our competent sales team will advise you, cater for your special requirements and attempt to arrive at, fast, practical and simple solutions.

Project Management
Our project managers will follow through from their inital ideas to their realisation.

Customer Specific Solutions
Individual customer solutions that go beyond the standard are our speciality. Some of these special solutions have even won international packaging prizes.

Modern Technologies
Modern, state of the art machinery allows for efficent production with consideration to all customer specifications.