Main content
KLT Containers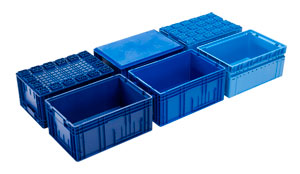 The euro STANDARD stacking container is a classic container which is often used in the food industry for example in commercial kitchens, restaurants and canteens. Because of the rounded corners, this makes it extremely easy to clean which is why it is perfect for use in the food industry.
Please CLICK HERE to view the range in our online catalogue.
Please CLICK HERE to send an enquiry.
---
---
KLT Containers - 0 Products found