Main content
Medium Container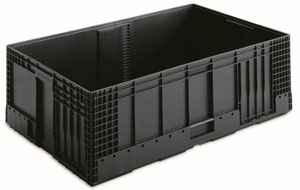 Medium containers are available in the basic dimensions 600 x 500 mm and 1000 x 600 mm. Grooves on the inner sidewalls of the containers allows inserts, for example thermoformed component holders or foam inserts, to be connected to the inside of the container.
Please CLICK HERE to view the range in our online catalogue.
Please CLICK HERE to send an enquiry.
---
---
Medium Containers - 0 Products found