Main content
Stack / Nest Containers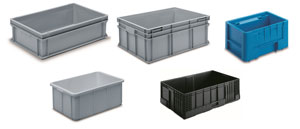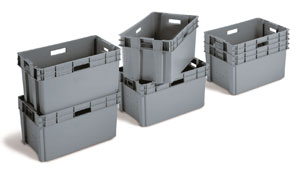 Stack / nest containers are stackable containers that can be nested when empty, thus enabling a significant reduction in volume. These containers are stackable in one position due to their design. Turning the upper container by 180° means that two boxes can be nested into one another. The transport volume is thereby reduced by up to 85% depending on the type of container.
Please CLICK HERE to view the range in our online catalogue.
Please CLICK HERE to send an enquiry.
---
---
Stack/Nest Containers - 3 Products found